← Back to Articles
Cellular/Internet Monitoring of Your Alarm System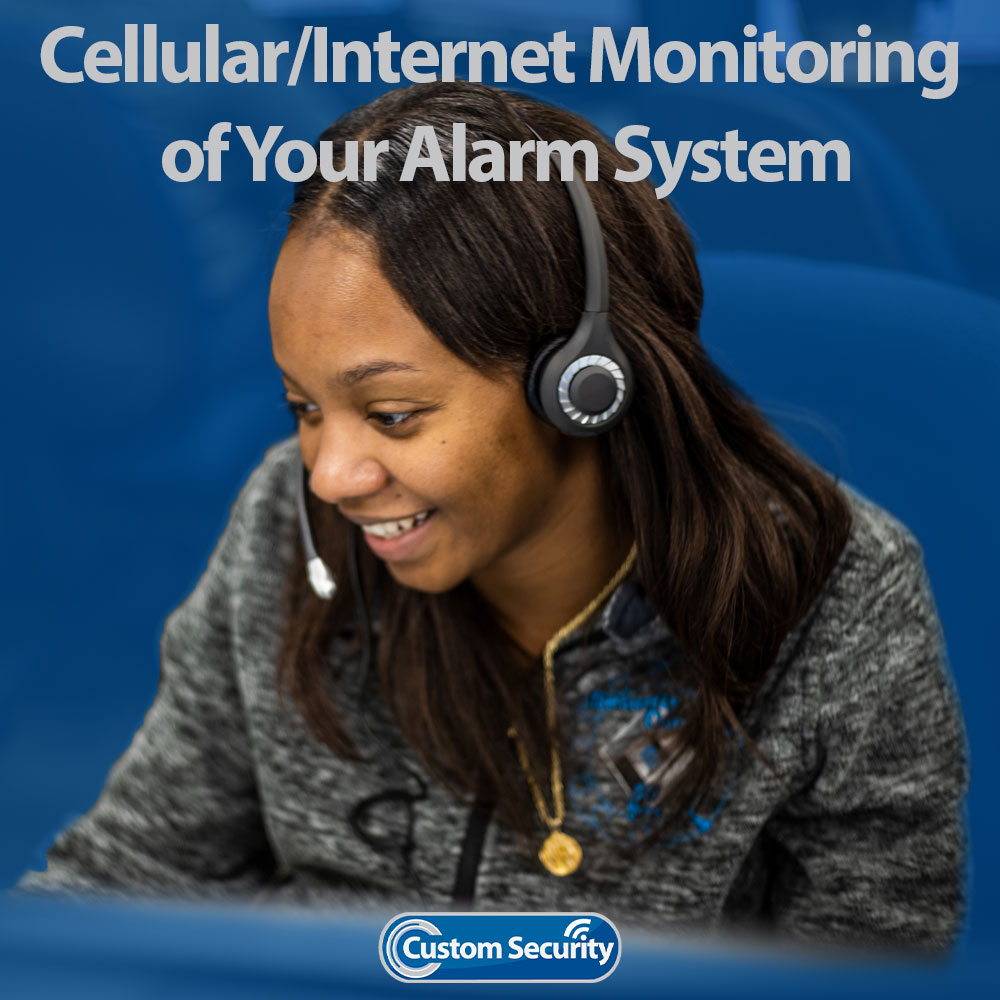 Why You Should Have Your System Monitored
With the use of a Cellular device, Internet monitoring provides a backup to the cellular monitoring, increasing it's speed and effectiveness-the transmission is completed in seconds. Cellular and internet units also allow you the flexibility of additional services such as email notification, account history, openings and closings. If you have a smartphone, you can use it like your keypad wherever you are as if you were at home.
By having your system monitored, you can:
Summon Police or Security Personnel when an intruder encroaches
Prevent mildew damage due to high humidity levels
Prevent water overflow when air conditioning units or water heater drip pan pipes clog
Monitor for high carbon monoxide levels
Monitor for gas leaks
Reduce your chances of being burglarized reduced 300-400%!
Dispatch EMS in a medical emergency
Limit the time a burglar has to steal
Protect for your home and family 24/7 365 days a year
Save up to 20% off your homeowners insurance
Provide you peace of mind knowing what matters most to you is protected
Our central station monitoring center uses highly trained operators that are prompt, courteous, and professional providing peace of mind 24-7. UL Listed and FApproved, they maintain the latest monitoring technology affording us the ability to serve you better.
---
We Offer:
24 hour monitoring with weekly or daily test signals
Cellular/Internet monitoring provides protection from phone lines being cut or for homes without an analogue telephone line
Remote connect to your alarm system through Total Connect services allows you to arm/ disarm your system from the internet, smart phone, or by text message. Easily view history of when your system is disarmed, armed, or had an alarm.
Remote Video allows you to receive video clips of an event via email or view live activity inside or outside your home. Record events such as when your children arrive home, someone pulls into your driveway, or when someone enters your business after hours.
Text messaging & email upon alarms provides immediate notification and a record of events.
Supervised openings and closings notify you when an employee has entered the building after hours and provides a weekly or month report.
Be aware, many alarm companies are now offering INTERNET ONLY MONITORING. While monitoring rates are low, your home is greatly at risk as the internet is not a reliable form of communication for alarm transmission! Internet communications should always be used as a backup to cellular or analogue phone communication methods.
---