← Back to Articles
Five Reasons You Should Choose Custom Security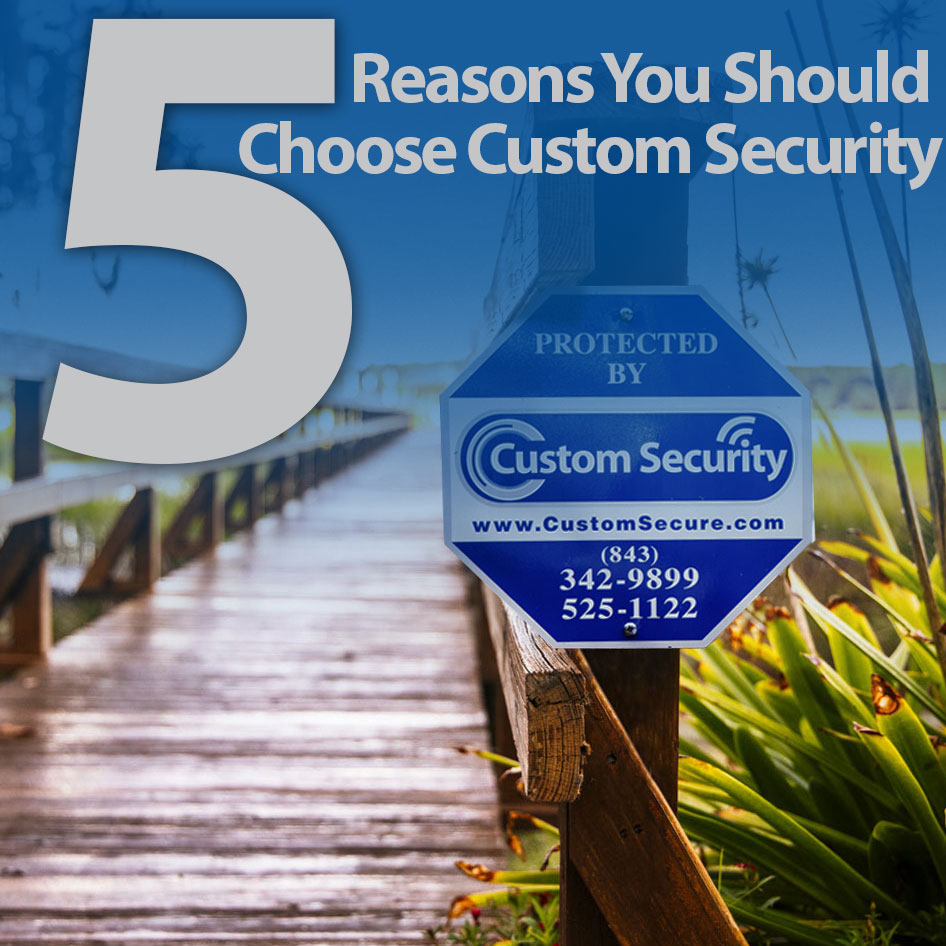 Family Owned and Local
Our family owned and operated business at Custom Security thrives under the philosophy that our staff and our customers are our family. When the staff was polled about the best thing about working for Custom Security, the answer across the board was "they treat us like family".
Since we live in this community, it is important to us to give back. We employ local folks and take pride in our reputation to do what's right and make exceptions when exceptions are needed. Out of town corporate companies do not rely as much on reputation as they do on big advertising campaigns to gain clients. Our reputation is our advertising campaign.
Customers stay with us, because they recognize they are treated differently, "….I say this just to let you know that I appreciate your team and their constant efforts to make sure everything is running as it should. I appreciate your dependability and the kindness with which your employees show while completing their tasks. You have a great team and should be very proud." -Our Testimonials
Advanced Technology and Installations
Whether your business or home needs security systems, fire alarms, access control equipment or camera systems our outstanding team is always one step ahead to bring you the best and latest technology in the industry. From gate access control to night vision cameras to commercial fire alarms, we are committed to knowing what is next in alarm system technology to protect you, your family, your community and your assets.
We take pride in our installations with a goal of long term relationships and lasting systems to reduce service issues for years to come. Balancing proven technology with the latest advancements to provide you the best possible equipment is one of the many reasons our customers trust Custom Security.
Customer Service
Our belief that the quality of our work matters more than the quantity of accounts we hold. There are hundreds of security companies out there serving residential and commercial needs and many will gladly install systems for you and are then hard to track down after the initial contract is signed. Guess what? We actually listen and fix your problems. We answer and return phone calls. Expediently. Everyone at Custom Security shares the common goal of providing the best customer service possible and a passion to do the right thing. We truly believe that what you put out, you get back.
Property Management
Protecting communities and taking a load of worry off of property managers is a big part of our business. Providing and managing gate access control equipment, installing and monitoring advanced camera systems (including license plate capture), installing and maintaining fire alarms, and total system integration are some of the services we provide to local communities so the property managers can focus on the residents and we can keep them safe.
Pricing
Custom Security focuses on quality installations at a competitive price. We are constantly looking for ways to improve our services without cutting corners because we know that an installation done right will reduce costs in the long run for service. We are also known for cheaper monthly rates and are experts at helping customers who have an existing security system reduce their costs.
Custom Security installs home security systems and commercial security systems in Bluffton, Beaufort, Hilton Head, and surrounding areas in the Lowcountry.
Contact us today for your free, no-obligation quote!
---