← Back to Articles
Home Invasion Survival and Safety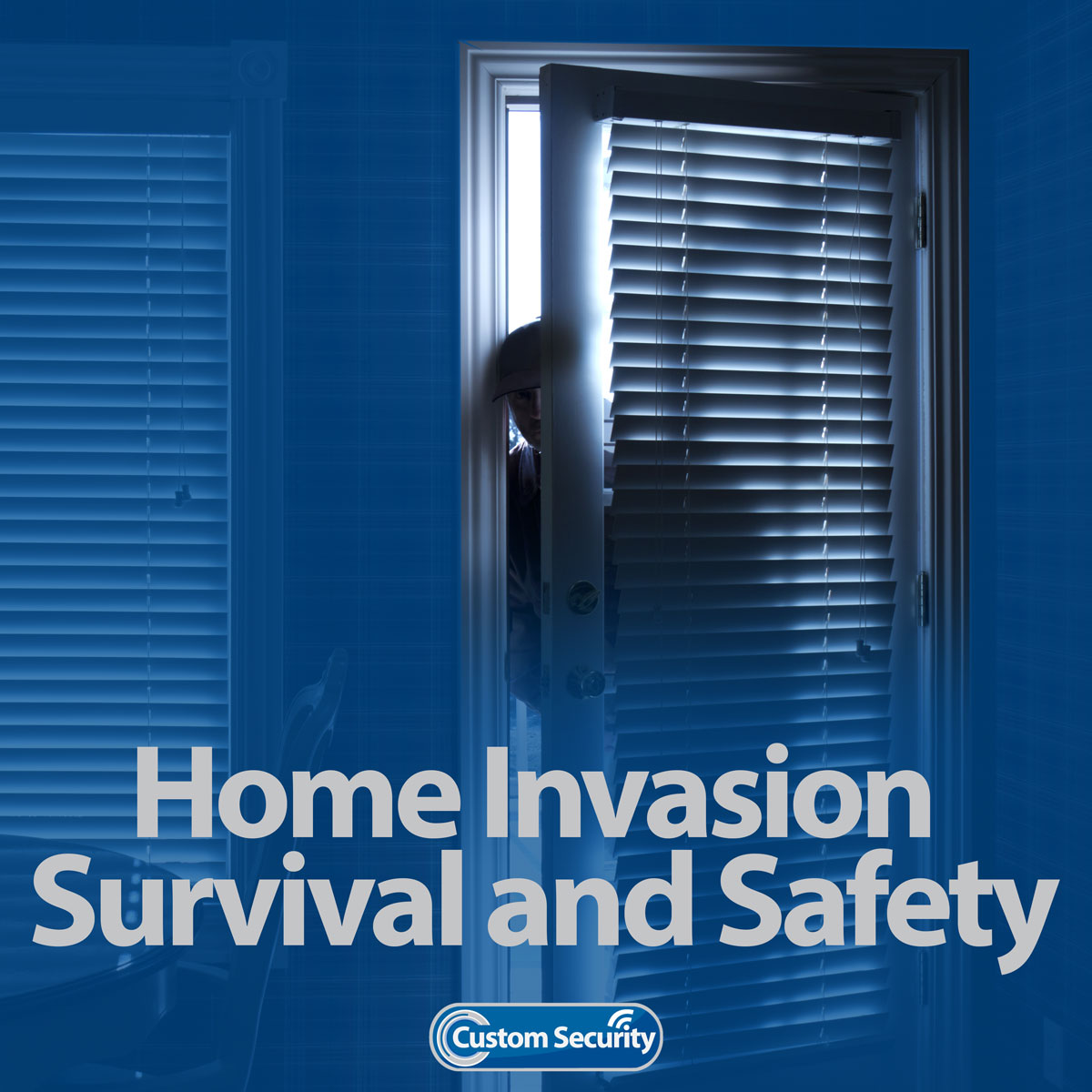 A home invasion - It's everyone's worst nightmare and a difficult subject to discuss. Perpetrators in your space, threatening you and your family. What would you do? Are you, your family, and your home prepared as well as you could be?
Prevention - It starts with protecting yourself before a potential invasion and here are some things you can do:
Have a family and neighborhood plan. Developing a home security plan and talking about it with your family and neighbors improves your chances of making smart choices under pressure and getting the help you will need.
Reinforce your home or apartment with strong doors and locks and three-inch screws in the lock strike plate and door hinges.
Have a reliable security system that is maintained, inspected regularly and functional. Audible alarm sirens would be best here and post visible signage that you have a system that is monitored. Security cameras would increase the likelihood of catching the suspects.
Use a wide-angle peephole and instruct (and re-instruct) everyone in your family not to open the door to strangers.Chain latches are weak and as a barrier, are nearly ineffective, so use your peephole to look outside before opening the door.
Be cautious of "delivery" personnel, especially if you have not ordered anything, and be aware that they may use other tricks to get you to open the door. Just because they are wearing a uniform you feel is familiar does not make them legitimate.
Beefing up the security of back doors, sliding glass doors, and garage doors are also important. This would give you the necessary time to call 911, sound audible alarms, or arm yourself.
Have 911 on automatic or speed dial on everyone's phone and teach them how to use it.
---
Survival Strategies:
Press 911 on speed dial as soon as you realize there is trouble and leave the call open and on speaker phone so the 911 operator can hear what is going on.
Have an escape plan, even if it seems radical. Jumping through a window or off a balcony could save your life. Be mentally prepared to leave loved ones in the home in order to execute an escape plan that could save their lives in order to get help fast. You would do your children no good to be tied up. And by leaving the home and alerting others, you are cutting down on the privacy and time your attackers would have to be alone in your home.
Never stop executing your pre-determined plan and try, as best as you can, to keep a clear head and keep your wits about you. Alter your plan as the situation changes, but always think and act with a purpose.
Always be looking for you chance to take action. The chance for you to hit a panic button, the chance for you to escape or to launch a quick physical attack to give you time to escape could be a small window of time-be ready. While a full on fight is may not be wise, there may be time to get in a quick blow. Act fast, suddenly and with force to the eyes, nose or throat and while they are stunned, make your escape.
Don't ever try to pull a weapon on someone who has you covered with a gun unless you feel it's your last chance.
Don't ever agree to be transported somewhere else like to an ATM machine or other location unless you feel it's a life or death decision. The second crime scene is almost always more violent than in your home. Fight. If you have a choice, never agree to be tied-up, handcuffed or be placed in the trunk of a car because it takes away most of your self defense options. Fight.
Don't fight over belongings or money, it's just not worth your life.
Custom Security installs home security systems and commercial security systems in Bluffton, Beaufort, Hilton Head, and surrounding areas in the Lowcountry.
Contact us today for your free, no-obligation quote!
---