← Back to Articles
Lightning Damage in Spite of Surge Protection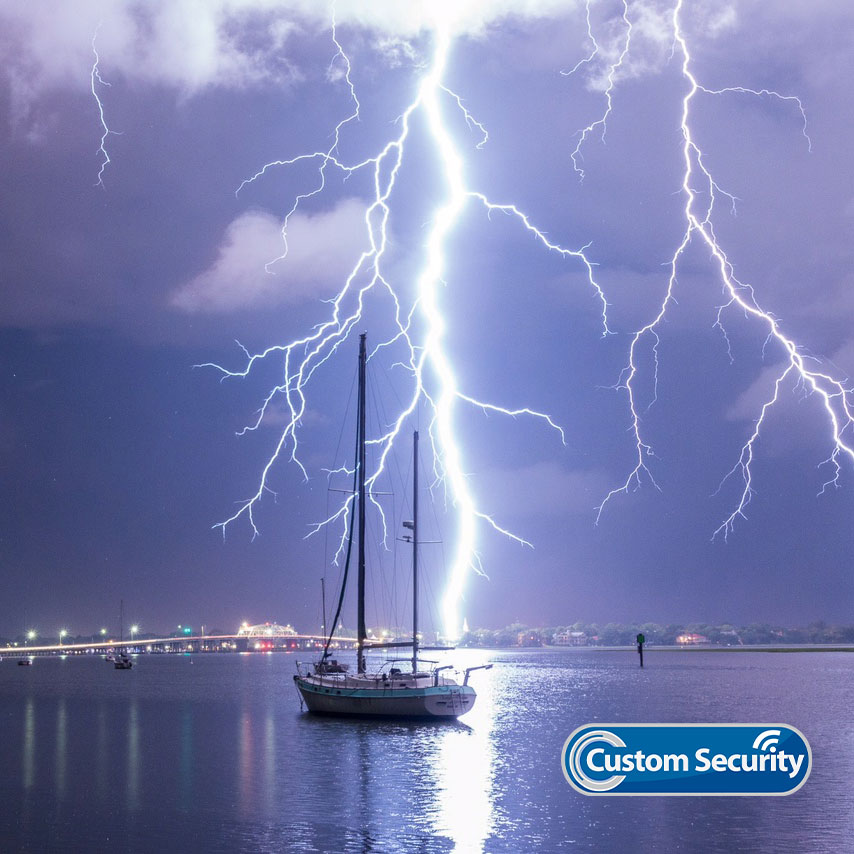 I have been asked the question numerous times how can there be lightning damage when surge protection was installed. The first and most common reason is that lightning did not take the path which we protected with surge protection.
Our security, fire, access control, close circuit TV or access control systems are hardwired with numerous wired devices. Each device becomes a portal to which lightning can enter. While we attempt to protect power, telephone line and high-speed Internet connections, it is difficult to put a surge protector on every system device.
For the second reason, I like to use the example of putting on a football helmet and walking out onto the railroad tracks, the football helmet will not protect you from the freight train. But, if someone were to hit you in the head with a baseball bat, the helmet would save your life. The same analogy can be given of a search protection. It can protect against most common surges but not a direct hit from lightning.
What then is the best solution? In repeated lightning strike locations, I would recommend a lightning rod. A lightning rod in a tall tree close to your home or business is said to draw any lightning bolt to it that would strike normally within 100 feet of that tree. Therefore, this gives the lightning a path to ground, its desired destination. Bartlett Tree Experts provides these installations in Beaufort, Bluffton, and Hilton Head.
So, if we draw lightning to a nearby tree that is grounded with a lightning rod and give your electrical components surge protection, we can then have a much higher level of protection.
Second, add as much surge protection as you can afford. In addition, add a BUPS (Backup power supply) for your computers. This acts like a shock absorber for your car for dirty power and surges. Some companies like Play Home Technology in Bluffton offer whole house surge protection for everything electrical.
As surge protection continues to improve, so will Custom Security.
---