← Back to Articles
How to Choose the Right Outdoor CCTV Camera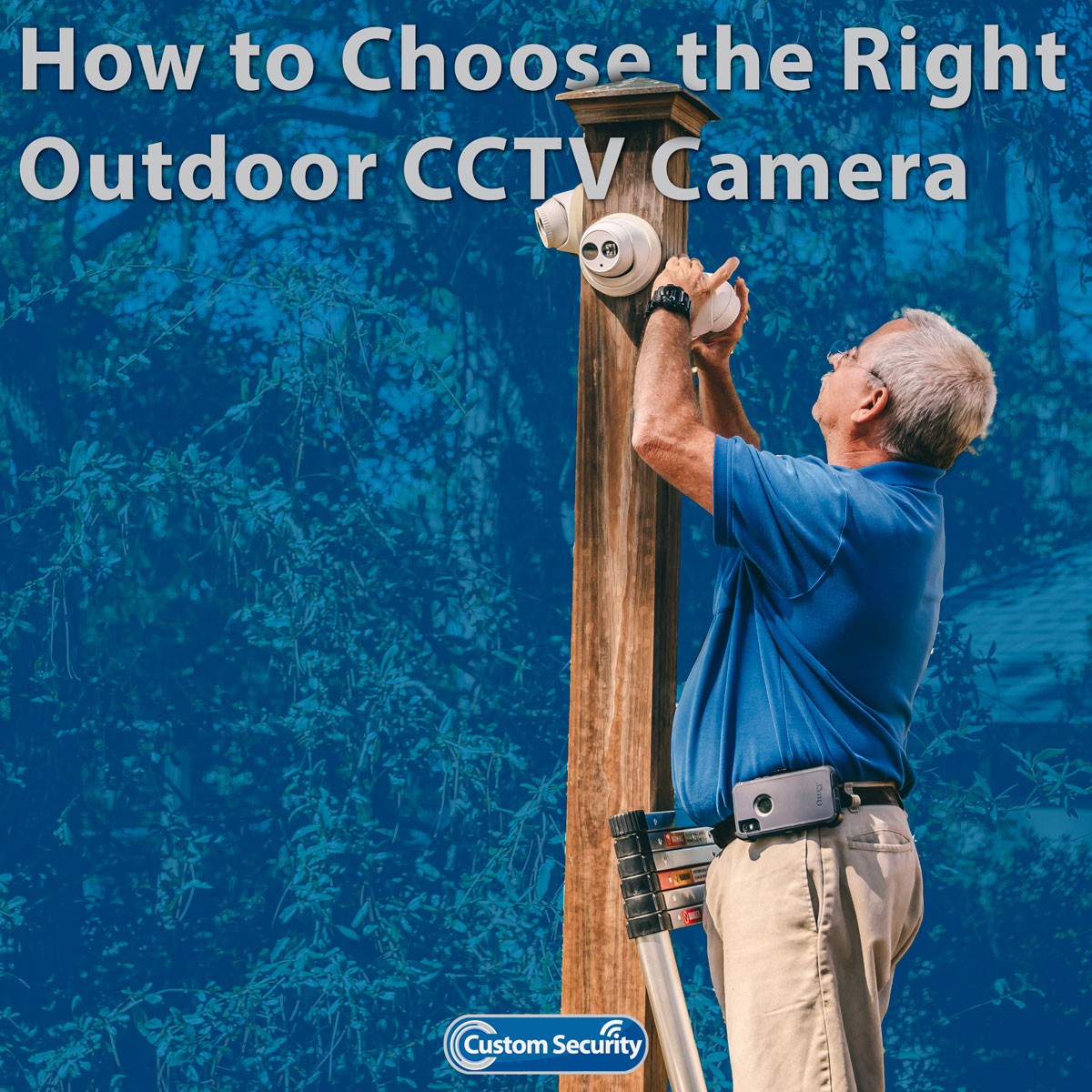 Whether you are protecting your home or business, it can be difficult to sift though the massive collections of manufactures' cameras and specifications to choose the right camera for your application.

While camera prices are dropping and improving, it is very important to install the right quality camera that will accomplish your goals. Here are a few tips without getting too technical, as you would need to right a book if you wanted the full explanation. Of course by the time it's written, it's out of date as technology in the CCTV industry changes rapidly. For these reasons, it is important to ask an expert to help design and install your system.
Determine your purpose for the camera:
Detection, Recognition, or Identification. Detecting a person walking across a parking lot may be accomplished with a wide angle camera. Recognition of a person vandalizing a car may need a closer zoom, higher resolution camera, or additional camera. Identification, specifically facial recognition, becomes a little more tricky. In most applications you will need a specific camera aimed at a known area a person would be in order to capture a face shot. For most places this would be an entry door or sidewalk path. For Recognition and Identification it is important to use a Vera Focal camera so that you can crop the picture to just the right view you want to achieve.
Night vision
Night vision is a must as many crimes occur under the cover of darkness. Two main technologies are used to capture a picture: IR (infrared) or Sens-Up (starlight technology). IR technology uses infrared illuminators (little red lights surrounding the camera lens) to produce a black and white picture in darkness. Sens-up technology uses the shutter speed of the camera to produce a color picture in very low light settings. If you have a very dark area at night with tree canopies or an unlit alleyway, you would need to use an IR camera. Measure the distance you would like a clear picture at night and double it to determine what IR capacity you would want to purchase in a camera. For example if you want to see 15 feet at night, use a 30 foot IR camera. If you have some light at night, Sens-up technologies is a better option as you can potentially see the color of an intruders vehicle or clothing. This information is vital for authorities looking for a suspect.
Placement and vandalism
Placement and vandalism should be considered before choosing a camera. It is best to mount a camera low giving you a better vantage point for recognition and identification. For this reason, you must use a vandal resistant dome or turret camera that cannot be easily vandalized. Bullet cameras are notorious for being pushed out of view by trespassers.
Geographical Considerations
A quality weatherproof housing is especially needed in Beaufort, Bluffton, and Hilton Head as the salt air adds and extra element weather, corrosion. It is important to know that the manufacture has a long track record for having a weatherproof housing that stands up to heavy wind, rain, and salt.
---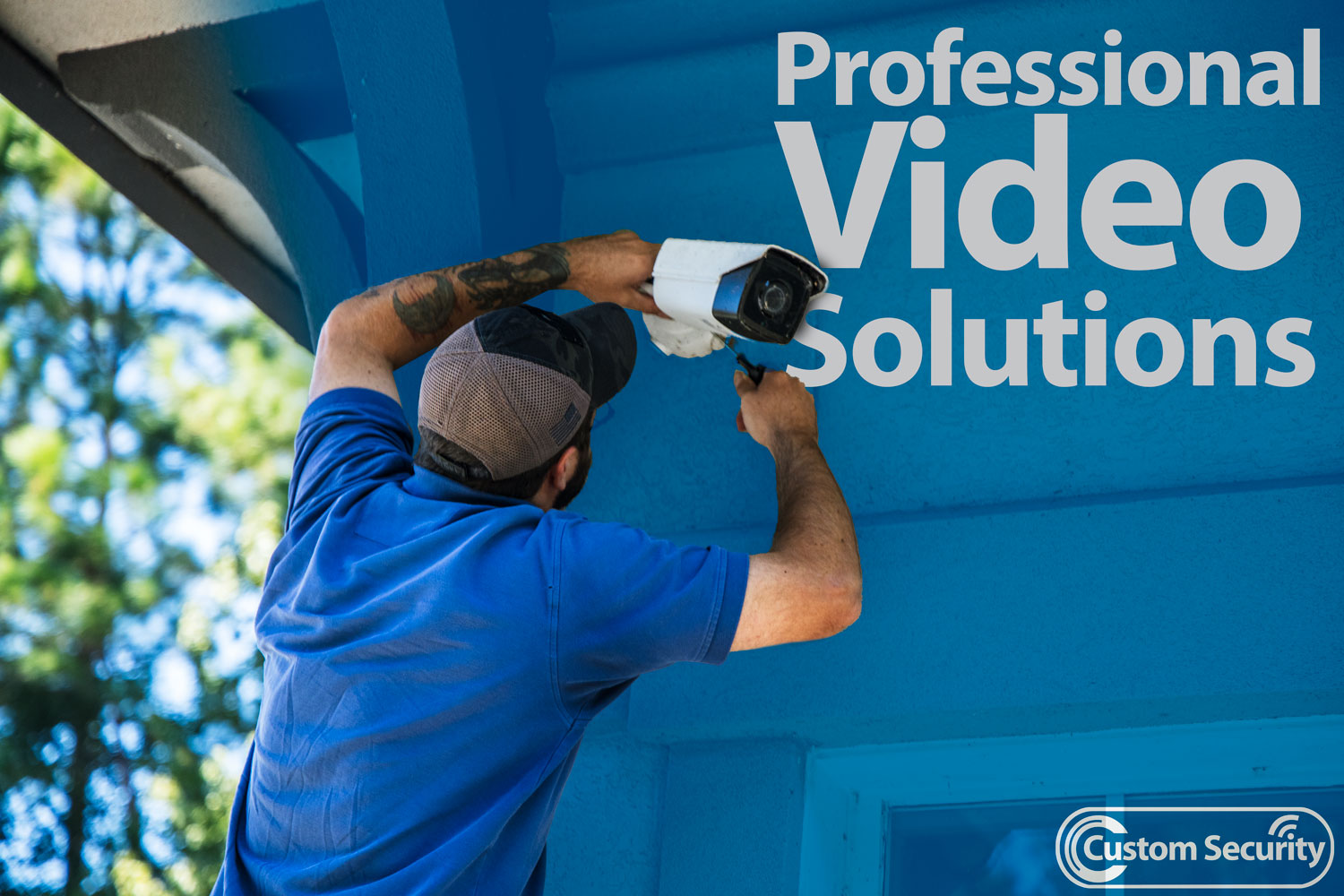 Curious about updating or adding video? Custom Security is here to help!
Custom Security is a local leader in video technology! From professionally monitored video to residential cameras with built in analytics, we have a solution for you!
Contact us today for a free, no-obligation assessment and consultation!
---