← Back to Articles
Ten Things You Can Do to Have a Safer Home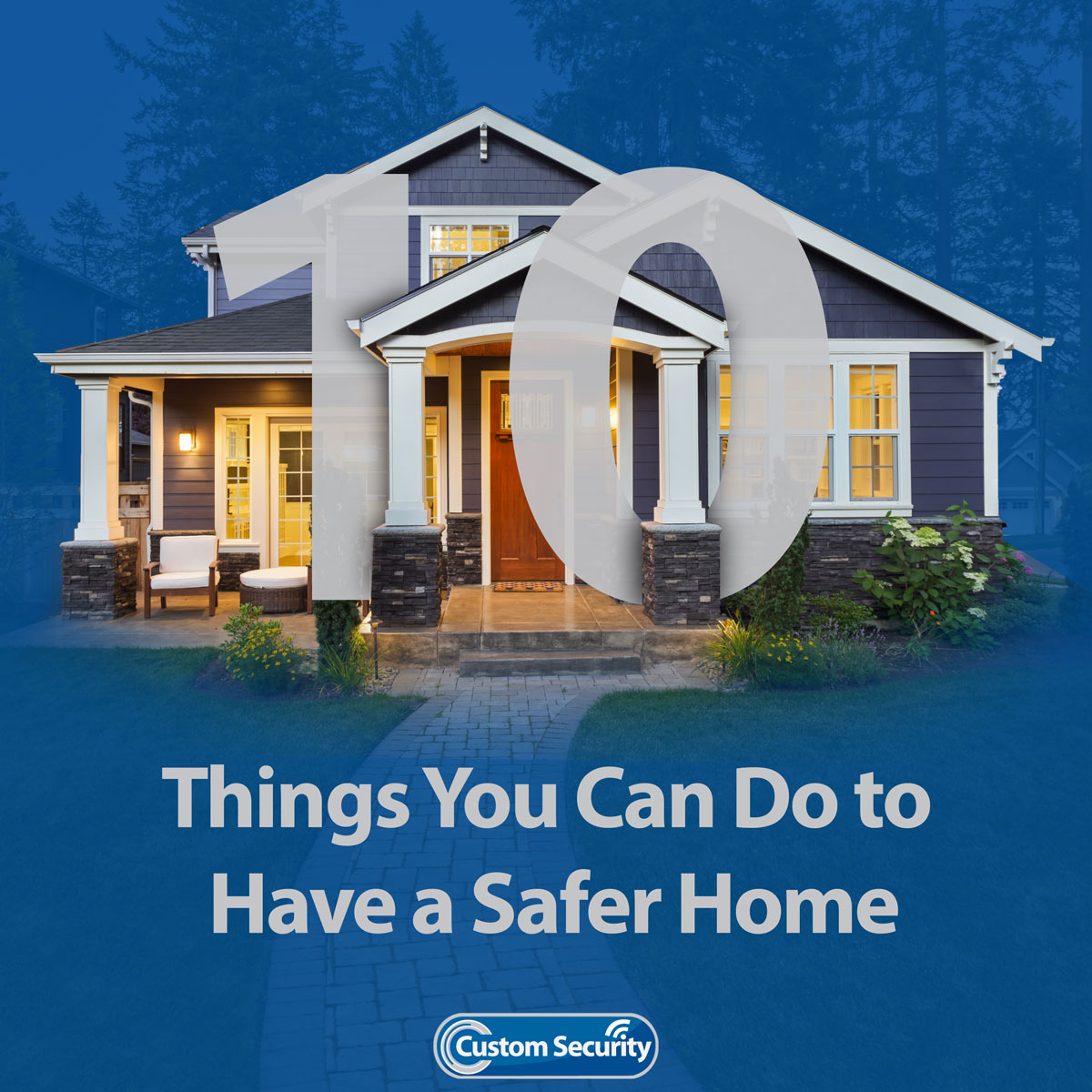 1) Be smart with your keys: Remove the secret, hidden house key. The key under the mat, inside the mailbox, beneath a rock - everybody hides a house key and everyone knows where they are hidden. Give it to a a nearby friend or neighbor, instead.
And don't leave keys and garage-door remotes in a visible spot. Your car and house keys and garage remotes should not be placed near the door or other visible spots inside your house. Keep them inside a cabinet or a drawer where they are out of sight.
2) Hold a household meeting: Make home security a habit, with every member of the household, kids included, and agree to a routine that should include such simple rules as:
Use door and window locks. It costs nothing and takes little energy and make it a habit to lock every door and window when leaving, after entering, and before bedtime.
Do not open the door to uninvited or unwelcome visitors.
Close and lock the garage door.
Secure your home even if you're doing work around the house and yard.
Use your alarm system all the time, even when you take a quick trip to the store or visit next-door neighbors.
3) Add signs: Post Custom Security Specialists signs or window stickers near all entryways. If you do not have a security system, post a few "Beware of Dog" signs in visible entry spots around the property.
4) Lock up the ladder: Don't store a ladder outside. A burglar, perhaps posing as a handyman or contractor, could use it to gain access to a second-floor window or balcony.
5) Light up the outdoors: If you don't have them already, buy and install outdoor lighting with infrared motion sensors and install one near each point of entry. Replace any burned-out light bulbs and put your porch lights on timers. Find the best bulbs for outdoor uses.
6) Install timers: When you leave for work or appointments or go on vacation, you can create a "someone's at home" look using timers on lights and TVs. No surprise, there are lots of gadgets available. Fake TV, for instance, simulates the flickering lights of a television, and from outside, it appears that someone is watching television.
7) Secure air conditioning units: Unsecured window air conditioners could provide an easy entry point for a crook. Use an air conditioner bracket, sliding window lock, or corner braces.
8) Eliminate hiding spots: If your bushes or shrubs are too tall, full, or too close together, you're providing a nice hiding spot for a potential burglar. Trim and prune plantings.
9) Check windows: Are the window locks operable? If not, get them fixed or replace them. Also consider installing aftermarket window locks, which let you open the window a few inches while still keeping it secure. Another alternative is to use inexpensive window-break alarms.
10) Assess doors and locks: You're probably not going to be able to install new doors by yourself over a weekend but you can inspect all of your doors throughout your house. Replace hollow doors with solid-core or metal-clad doors.

Sliding-glass doors have a latch to close them but are often an easy point of entry for burglars. To make one more secure, place a wood dowel cut to size or an adjustable safety bar in the interior floor track, or consider adding a floor bolt. Replace weak locks, since locks are the weakest point on a door. Make sure you have a grade 1 or grade 2 dead-bolt lock that penetrates the door frame. It's not necessary to get one at a specialty locksmith; these can be purchased at a big-box home store. The strike plate—the stationary piece that the bolt enters—must be heavy duty, made of solid metal or brass, with six three-inch-long screws that penetrate the door jamb and the door frame.
Custom Security installs home security systems and commercial security systems in Bluffton, Beaufort, Hilton Head, and surrounding areas in the Lowcountry.
Contact us today for your free, no-obligation quote!
Related Article: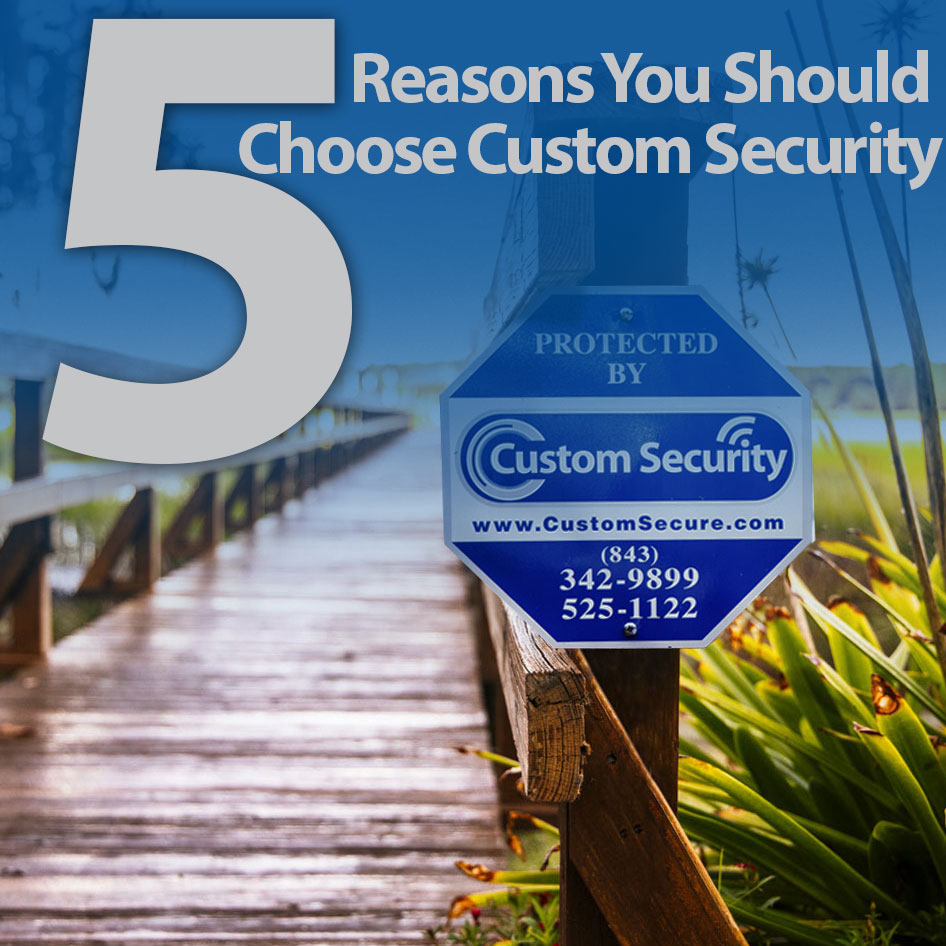 Five Reasons You Should Choose Custom Security
---